Private labels work like grocery store brands, where the seller purchases and relabels a generic product from a wholesale supplier or manufacturer. It's a lucrative business model on Amazon, but no longer a competitive advantage all by itself. In fact, 71% of Amazon marketplace sellers use the private label model.

To be competitive, you need to establish your Amazon private label as a high-quality brand in its own right—one that's worthy of a shopper's trust.

This guide will walk you through the major steps of creating your own profitable private label business, from finding a profitable product to creating a brand to sell it under.
Step 1: Dive Into Product Research
To launch your private label, you first need the right product—something that's profitable, popular, and competitive. Before you jump into research, it's important to understand exactly what this means.

Profitable private label products are often:
Small and lightweight. This makes them easier and less expensive to store and ship.
Not seasonal. Products tied to holidays (or a specific time of year) have a hard time generating consistent profit. Plus, holiday items experience a lot of competition.
Popular private label products are:
In high demand. Check to see if people are actively searching for your product or a product with a similar purpose. (Ideally, you also want to find a product that's increasing in demand over time—Google Trends can help you identify these products.)
Fulfilling a need. You want to find a product that makes your customer's life easier, better, or just more enjoyable.
Competitive private label products are:
Less populated in the market. While it's rare to find a product that no one else is selling, you don't want to compete with dozens of other established or big-brand sellers. Look for a low number of other sellers or consistently low quality among other sellers' listings and reviews.
Easy to brand. Your private label is part of your competitive advantage (more on that later). You need a product that can be customized or branded to differentiate it from similar products.
A good example of this kind of product is a cell phone ring holder.
Cell phone ring holders are profitable. They're very small and light, always in season, and have great profit margins—you can buy a generic one on Alibaba for $0.25 to $0.50 and sell them for $7 to $10 on Amazon.

They're also popular as they're both convenient and stylish. According to SellerApp's Amazon Keyword Tool, this product also generates tens of thousands of searches and hundreds of monthly orders.
This product is very easy to customize and brand, which makes it easier for Amazon private labels to stand out from one another. And while this marketplace is currently rather crowded, cell phone ring holders were at one point a niche product that a few enterprising sellers used to launch their labels.

Cell phone ring holders have great profit margins, high demand, customizable features, and meet a particular need with a trendy product—making them a perfect example of the ideal private label product.

(However, don't take this example as a product recommendation; there are a lot of successful private labels selling this product, which makes it a tough market to break into. But hopefully, this example will inspire you as you look for your own product.)

When looking for your ideal private label product, keep these tips in mind:
Find your niche. Unique products have less competition because they target a narrow market. With a smaller audience, it's easier to find, understand, and meet customer needs.
Identify the competition. When assessing similar sellers, there are two things you're looking for: Best Sellers Rank (BSR) and listing quality. If competing products have a high BSR (especially in your target category), it will be difficult to outsell them. The same goes for competitors with optimized product listings and a lot of positive product reviews.
Use an Amazon product research tool. There are a lot of great free and paid tools out there to help you identify demand, monthly sales volume, profitability, and the competitive landscape for your product.
If you're not ready to invest in your research yet, the best free tool we've found is Amazon ASIN by SellerApp. Use this to analyze ASINs that are similar to (or compete with) your product idea. Amazon ASIN will show you the costs, demand, and opportunities associated with the product, as well as estimated revenue and top keywords for the ASIN. This will help you gauge the opportunity for the product.
Use the tools and data at your disposal to find your unicorn product, and you'll have a strong foundation for your private label business.

Further Reading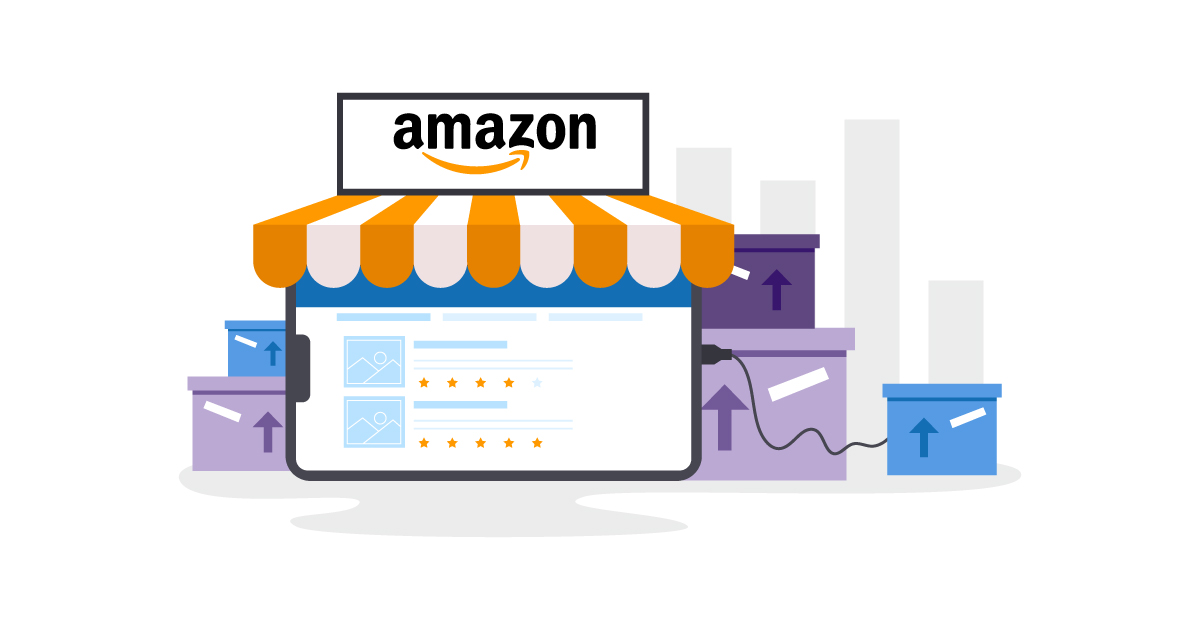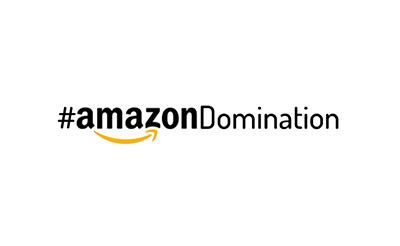 Step 2: Source and Ship Your Private Label Products
Once you have a product idea, the next step is figuring out where you're going to find your inventory—and how you're going to get your product to customers.
Find a reliable supplier for your chosen product
When hunting for the ideal supplier, don't just look for the supplier who offers the lowest rates. Your supplier's reliability, along with their production quality, will reflect directly on your reputation as an Amazon seller.

Your best bet for finding the right supplier for your Amazon private label is to use a professional service, network, or directory. These will give you access to vetted suppliers, often with reviews and references. Here are three good places to start your search:
Salehoo combines product research tools and an expansive directory of approved suppliers.
Modalyst is a freemium dropshipping service that integrates directly with hundreds of vetted suppliers.
Wholesale Central offers a massive free directory of vetted suppliers and manufacturers from around the world.
So what about Alibaba? The massive Chinese wholesale marketplace is very appealing to new sellers, as you can easily find all sorts of inexpensive generic products. Many sellers swear by Alibaba and have built great businesses with products sourced there.

However, there are a few risks to consider as well, risks I witnessed first-hand when working at Amazon as a seller account manager:
Inconsistent quality. You risk consistency issues in both item quality and delivery times on Alibaba, both of which can hurt your seller reputation.
Counterfeit or duplicate products. If you make a unique modification to your product, your manufacturer might sell that version of the product to the next private label seller that comes along.
Lack of communication. Due to the nature of the Alibaba marketplace, it can be difficult to establish the lines of communication with your supplier that are needed to form a long-term partnership.
If you're going to source products from Alibaba, make sure you build a solid relationship with the manufacturer. Verify the quality of several batches of your product before trusting your supplier to dropship or send products directly to Amazon.

Further Reading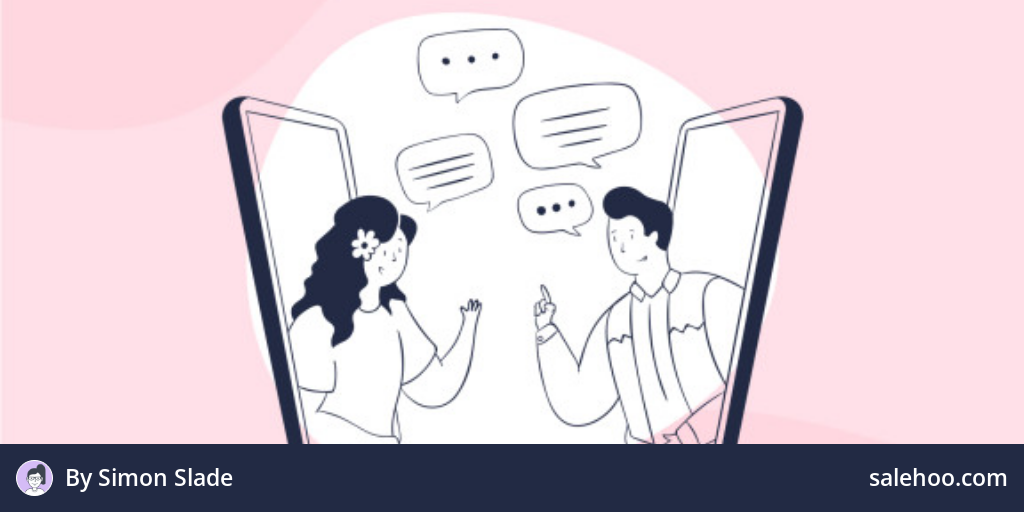 Decide on your fulfillment method
You have three main options for product fulfillment: handling it yourself, paying Amazon to handle it, or paying your supplier to handle it. Here's how those options break down:
Fulfillment by Merchant (FBM): You handle warehouse management, order fulfillment, shipping, and customer service. It's up to you to meet customers' demands for cheap, fast delivery.
Fulfillment by Amazon (FBA): For a fee, Amazon will store, ship, and support your products. All you have to do is ship them your inventory. Best of all, FBA products are automatically Prime eligible.
Dropshipping: With this method, your supplier fulfills and ships your orders—you never actually store your inventory. You can also have your suppliers ship products directly to Amazon fulfillment centers.
For most private labels, FBA ends up being the best option, at least in the beginning. With FBA, you will personally save a lot of time and effort, while also offering your customers Amazon's world-class customer service experience.

Further Reading
Step 3: Create Your Private Label Brand
Your product is just one piece of your Amazon private label business. Branding is another key element.

Many sellers are tempted to think that brand is irrelevant on Amazon—that the lowest price determines the sale. But the truth is that a strong brand consistently produces positive results, even if those results may vary product to product.

If you cultivate a strong brand identity, consumers are more likely to recognize your company on the marketplace. And when buyers have that sense of familiarity with a business, they're much more likely to make a purchase.

Just consider the two private labels in this example, both selling cell phone ring holders. The first seller leverages a catchy brand name (Syncwire), attractive design, and eye-catching product image. This product both stands out in search results and gives the impression of a high-quality product from a trustworthy seller—and it's rewarded with a great BSR, high volume of sales, and thousands of positive reviews.

The second seller offers an image that, while informative, is not attractive. There's no sense of brand in the image or title—this product feels very generic and thus lower-value than the first. The product is probably okay, but it gives shoppers no reason to click on it, especially because of competing search results with well-designed private labels like Syncwire and FITFORT. As a result, it has a much lower BSR and far fewer reviews.
Here's what you need to do to set up a strong Amazon private label brand.
Protect your brand
Amazon Brand Registry is a free service that helps you to both protect and promote your private label. Amazon automatically compares all product listings to its registry to identify unauthorized resellers, counterfeiters, and other threats to your business and seller reputation.

Once you're registered, you also have access to exclusive brand-building features—including enhanced product listing content, Amazon Storefronts, Sponsored Brands ads, and more. These tools are especially helpful for establishing your private label on Amazon.

Further Reading
Develop a brand strategy
One consumer survey by Lucidpress found that brand consistency increases revenue by 33%,on average. But many small businesses struggle to maintain that consistency.

A major reason for this is a lack of strategy. If you don't have a clear idea of your brand and its value, you won't be able to communicate it clearly and consistently.

A good ecommerce brand strategy needs:
A unique selling proposition. This statement embodies the value of your brand and differentiates you from competitors.
Buyer personas. You need to know who your ideal buyer is before you can effectively sell to them.
Product-market fit. If you don't understand the demands of your market, you won't be able to position your brand to meet those demands.
Brand guidelines. Clear rules around color choices, design elements, messaging, and other branding elements empower employees to represent your company consistently.
These elements form the backbone of your brand strategy. With this strategy in place, you'll be prepared to communicate the value of your private label to the marketplace—and we've seen the potential rewards of a well-executed brand strategy!

Further Reading
Create or commission your brand designs
When you're selling on Amazon, there are several different design assets that either you or a designer should create.

At a minimum, you'll need a logo, product-specific labels, and packaging designs. Beyond these basics, consider creating additional product images. They grab users' attention and provide context around your products.

MEETSUN provides a good example of an Amazon private label seller who has developed a strong brand strategy and leverages images and illustrations in order to execute that strategy.
Private label sellers can also use Amazon's enhanced brand content feature (also known as A+ content). This allows merchants with registered brands to create branded, detailed product description pages, and add supporting images or illustrations.
You can create these assets with free design tools. Canva is the most popular, and for good reason—it has all the features you need to get started.

However, if you have the budget, consider working with a professional designer. They will help you keep your designs professional and consistent with your brand guidelines. Here are some places to start your search:
Use packaging to enhance customer experience
Product packaging is an often-overlooked tool for building your brand and increasing loyalty. It's not the right strategy for every product, of course—it will add to your costs, so you'll need to use this tool strategically. But as you design your brand, it's worth thinking through how you can add value and promote your brand through the way you package and present your product.

Something as seemingly insignificant as packing your items in a branded box (versus plastic bags with a barcode sticker) can make a big difference.

MEETSUN again provides a great example of providing a total brand experience. Their glasses come packaged in reusable suede bags within a sleek, branded box. The quality of the packing materials gives the impression of a high-end brand, which creates a surprising but delightful experience for a $15 pair of glasses.
MEETSUN also includes three value-adds in their eyewear boxes: a cleaning cloth, a tiny UV light, and a UV-sensitive card that can be used to prove the value and efficacy of the product. These add-ons are incredibly cheap to produce. Looking at Alibaba prices, an eyeglasses cloth runs $0.05 to $0.10 and the UV keyring from $0.13 to $0.20.
For less than a dollar, MEETSUN added a lot of extra value to their customers' experience with their product. The benefit of this is easily seen in the thousands of four and five-star product reviews they have, many of which mention packaging.

Further Reading
Invest in your Amazon Private Label Brand, and It Will Pay Dividends
A private label isn't just a way to flip generic wholesale products on the marketplace. It's an opportunity to build a thriving, sustainable business. Go the extra mile in developing, designing, and promoting your brand so that it stands out on the marketplace.

Creating your own Amazon private label takes a lot of effort, but driving traffic to your new brand doesn't have to. With PPCWIZ, you get your own personal artificial intelligence to assist you in creating, managing, and improving your Amazon advertising campaigns. Learn more about how we can help you grow your business.